Attractions
Attractions
Discover the unique way of life and methods of farming at Kibbutz Ramat Rachel, just a few steps from your comfortable hotel room. A team of professional guides will design a tour according to your wishes; you choose the time and the things to see and learn about.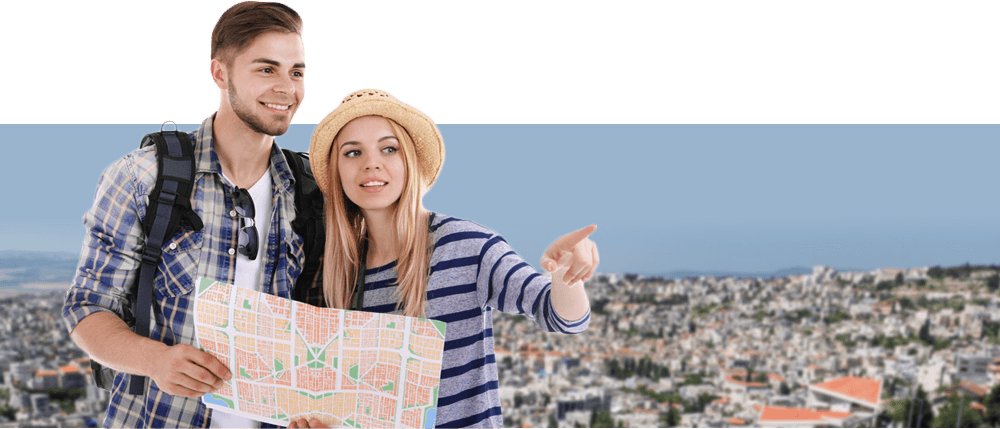 Tips for travelers
Want to leave the comfort of the hotel for a while? Kibbutz Ramat Rachel has a number of trips and tours to offer in and around Jerusalem. The area abounds with important historical and religious sites, as well as natural wonders.
We will gladly organize a tour for individuals, couples, families, and groups of any size.
Plan the visits in advance, taking into account the weather, opening hours, and your own itinerary.
Suit the destination and type of tour to the group, thinking in particular about children, seniors, or people with disabilities.
Jerusalem has attractions of all types, from the historical and religious sites in the Old City to the restaurants, shops, and places of entertainment throughout the city.
Plan a trip that appeals to the various interests of the participants.
Be sure to bring drinking water, sunscreen, and a map and planned route with you.
Consult with the hotel staff for information, recommendations, and anything else you need to know before heading out.

Happy Children
In addition to the hours of fun your children will have at the Ramat Rachel Hotel, Sports Center, and swimming pools, the kibbutz itself and the nearby city of Jerusalem offer many other attractions for children of all ages. Set out to discover the kibbutz, the city, and the surrounding area, and take advantage of the many splendid activities for children.
Explore Jerusalem by foot, in your car, via public transportation, and in other ways as well—on a bike or Segway tour, for instance.
Plan your activities for the cooler early hours of the day, or according to the weather forecast.
Visit Jerusalem's many child-friendly spots: The Science Museum, The Israel Museum, The Biblical Zoo, and more.
Be sure to pack enough food and water for your needs. Or, ask the hotel staff to recommend restaurants and rest stops especially suited to kids.